Paul J. Lewis – Principal
Paul began his search career in 1978. He has personally conducted over 1,000 searches for major real estate, construction and Fortune 1000 companies during his career. He has completed searches for development partners, CEOs of construction firms, COOs of real estate operating companies and supporting key executive and upper middle management positions across the country. His clients have ranged from development, investment and full service real estate organizations to general construction and construction management firms. Before founding PJ Lewis Group, he was instrumental in the growth and diversification of another leading search firm, progressing from a Recruiter to Managing Director and ultimately, Senior Managing Director of the firm. Throughout his career, he has been an active participant in industry associations, including ICSC, NAIOP, and NAREIT among others. Paul earned his Bachelor of Science Degree from Slippery Rock University of Pennsylvania. He resides in the northern suburbs of Pittsburgh, PA with his wife and children.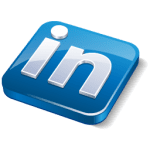 ---
Catharine "Kit" Woolridge McKenna – Managing Director
As Managing Director, Kit offers nearly two decades of experience in commercial and industrial real estate development combined with seven years of management consulting experience with C-Level executives and their core teams.
Kit is known as a professional with in depth experience in collaborating with leaders. She is adept in understanding and identifying critical client goals and candidate characteristics, to ensure a candidate will enhance team performance.
Kit's past roles include vice president, director, and project and team lead with such firms as Lincoln Property Company, Rouse and Associates (now Liberty Property Trust) and Trammell Crow Company. In addition to leasing and sales, her projects have included market and financial analyses, feasibility studies, land use analyses, and re-positioning properties.
A graduate of the University of Pennsylvania, Kit holds a Master of Science degree in Applied Behavioral Sciences with a concentration in strategy development and implementation, leadership and entrepreneurship.
During her career, Kit has been active in NAIOP, SIOR, CREW and related organizations. She resides in Wilmington, Delaware, with her family.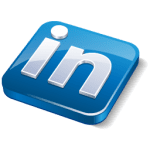 Research and Technology Staff
The PJ Lewis Group employs a dedicated staff of researchers that are assigned to each and every assignment. Additionally, we engage one of the most experienced technology consultants in the field of Executive Search to ensure the we are utilizing the most current database, communication and emerging resources on behalf of our clients and candidates.
I have known Paul for at least 15 years. His knowledge of our business has always been valuable to me in understanding future trends as well the "here and now". He understands the changing needs of our industry and adapts that knowledge to ensuring a "right fit" for a placement. He goes far deeper than just the resume to best determine whether a long term fit is possible. His perception and quick study of people make his recommendations so much more valuable than just checking the boxes. Add that people awareness ability to a detailed understanding of the inner workings of a company and culture, and you get a solid pro on your side!!
I hired Catharine "Kit" as my consultant to work with our executive team, and to fill key positions and roles. She took the time to understand our company goals, objectives and most importantly our team dynamics. This proved invaluable in allowing us to hire the right person for our executive team. Additionally, Kit has a good understanding of human dynamics and became a well-respected coach for me, and for my immediate reports. I would recommend Kit without hesitation.
Please use the form below to contact us.
Pittsburgh
Paul Lewis
412-486-6764
Wilmington
"Kit" McKenna
302-273-3751